All Skill Levels Welcome!
The iRun Revolution Run Club's motto is that: "We all run for something. No one runs alone." We're a fun community of run, walk/run and hike enthusiasts. Our club has a great network of individuals of all different skill levels and backgrounds. Share your experiences with one another, learn, grow, make friendships and enjoy! We have great activities for you to partake in, both "virtually" and in person. 
 
iRun Revolution Run Club Membership is just a small, one-time only, non-refundable fee.
 
JOIN NOW to receive the following: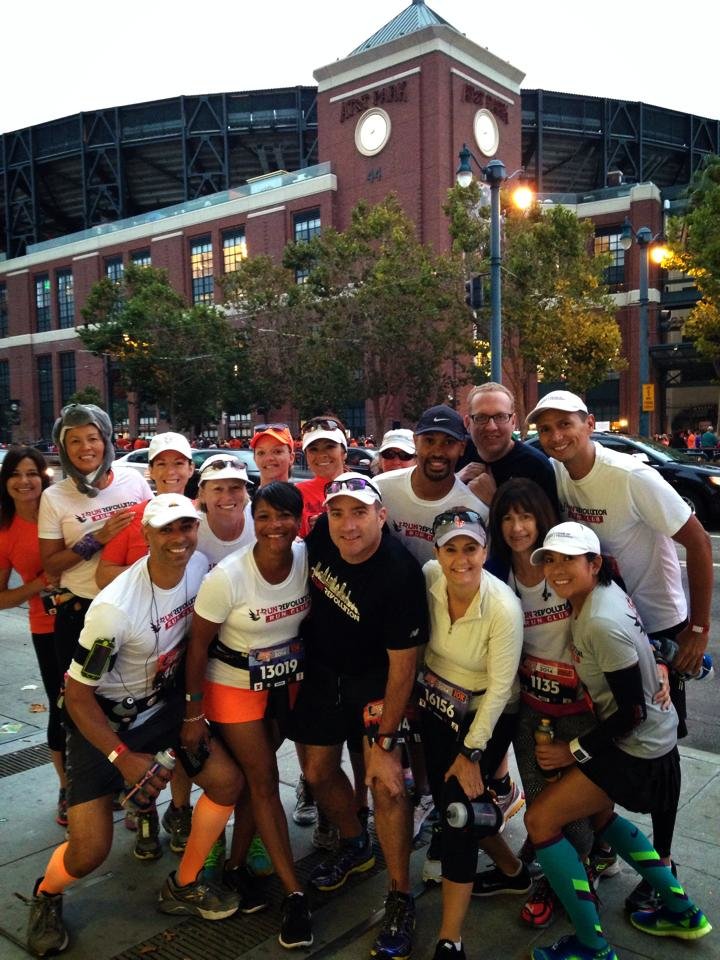 Exclusive iRun Revolution Club Tech T (Gender specific.)

Online, private FB (Facebook) Support Group w/special activities in the San Francisco Bay Area & Metro Milwaukee, WI Area: Pop-up runs, group trainings, socials and there are also "virtual" participation options for those residing outside these areas/states.

Incentive contests/challenges for club members' only to earn FREE SWAG! (On the local and/or virtual level, social media, etc.)

We will also be picking some races ("Club Chosen Races") throughout the year and offering group meet-ups to train and run for races that members are entered into. (Members will be responsible for securing their own race entries to minimize the cost of our program).

For those residing outside of the SF Bay Area, CA or the Metro Milwaukee, WI area, you can still be a club member and have a chance towards earning SWAG by participating in our Virtual Races and other challenges that will be offered throughout the year(s).

Access to special offers/discounts with partnering businesses/brand ambassadors.
SWAG Examples

(Many items are iRun Revolution themed!) These are just a few items that some of our members have earned:
-  Refrigerator/Car Magnet

-  Keychain/Bottle Opener

-  Foldable Water Bottle

-  T-Shirt

-  Tank Tops & More!
*In the event that an item is unavailable/becomes discontinued, we will provide you with another cool SWAG item of equal or greater value. Items will be awarded on a bi-weekly or quarterly basis accordingly. In the event that you are participating outside of the SF Bay Area/Metro Milwaukee Area, we will mail you your SWAG. JOIN HERE!
*Please be aware, swag giveaways and event structure may be adjusted accordingly to better serve our club members, to adhere to rules set forth by owners/partners or by law, or due to restrictions beyond our control. By joining as a club member, you acknowledge and understand that these changes may occur and also understand and agree to our waiver agreement, which can be viewed here (if needed, use "zoom" option or download to review larger version of document). Membership is non-refundable. Please note, we have the right to revoke membership (without refund) should a club member display inappropriate behavior towards others, such as, but not limited to harassment or any unlawful act that puts themselves or others in danger. Note: Club Member shirts are mailed out within 2 weeks of membership sign-up.