Services
Personal & Group Training
Marketing Services
Time and time again, you may find that costs of using a large agency can be too high, or your business gets lost in the shuffle. Maybe budgets within an organization prevent you from hiring in-house marketing staff. Let the Marketing team at iRun Revolution (a division of PAW-tay, LLC) be of service. We focus on partnering with our clients on a personal, not transactional level. We strive to understand your key goals, your client base and the overall culture of your organization.
Services available for Individuals, Small to Medium Sized Businesses & Non-Profit Organizations!*
We can assist you with services from conception to completion or can cater to your "A-La-Carte" needs:
- Ad & Graphic Design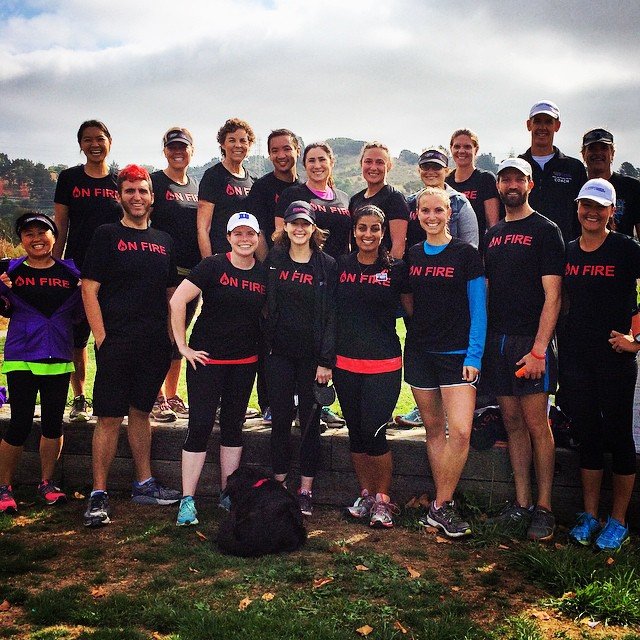 - Copy Writing (Radio Scripts, Newsletters, Etc.)

- Creative Direction (Photoshoots, Billboard, Merchandising, Etc.)

- Product Packaging Development & More!
*We offer special pricing, discounts and marketing service donations to non-profit pet organizations and Team In Training & Team Challenge members. Please contact us with your needs and we will work with you to achieve your goals while minimizing costs. If you fundraise for another non-profit, and would like us to consider your cause, please send us a detailed e-mail so it can be reviewed for consideration.
Community Outreach
iRun Revolution strives to support the following charities, but are not limited to them: Leukemia & Lymphoma Society, Crohn's & Colitis Foundation of America (CCFA), ARF (Tony La Russa's Animal Rescue Foundation), Elmbrook Humane Society, and various food pantries to name a few.
Are you participating in an endurance sport event to raise money for a non-profit charity, or perhaps volunteer for an organization who needs help raising additional funds for their cause? iRun Revolution is here to help! Please review our Frequently Asked Questions below to see if we'd be a good fit for you.
FAQ's
I Would Like To Sell iRun Merchandise To Benefit A Cause That I'm Fundraising For.

What Do I Need To Do?

We will work with you on developing a product that suits your needs, provide instructions on how to successfully promote your fundraising items and even put together an order form for you. For additional details, please fill out our contact form located in our "Contact Us" section and note that you are interested in merchandise fundraising.
I Need Marketing & Advertising Assistance For A Fundraiser I'm Doing. Can You Help?

See the Marketing Services section above.
Do You Make Straight Donations?*

iRun Revolution actively donates products and services to multiple organizations that we partner with on a yearly basis. When budgets permit, we do evaluate additional donations. All donation requests must be made in written form and sent at least 30 days in advance of your event. Those that are selected to receive a donation will be contacted within 7 business days. You may send your donation request on your organization's letterhead (Including your Non-Profit 501C(3) Tax ID#) via e-mail to: info@irunrevolution.com.
Do You Make Onsite Event Appearances?

Yes! Please go to our "Contact Us" section, fill out the form and include the basic "who, what, where, when" of your event, as well as what you'd like to see from iRun Revolution (info booth, have a brand ambassador run in your event and blog about it, sell merchandise, etc.). We will then reference our calendar and check with our staff on availability to attend.
*We receive numerous requests for sponsorship and donations throughout the year. Unfortunately, it is impossible for us to meet them all and we thank you for your understanding. Donation requests for events that fall under consideration are those located within the Metro Milwaukee & San Francisco Bay area that we serve, are sports or pet related events and causes. "Out of area/state" donations are done via internal requests from our staff in correlation to existing partnerships that fit within our organization's values.